NOTE: On May 6, we updated this piece to include new UPLs from the National Guard and AFRICOM.
In April, NTU wrote about Department of Defense (DoD) "wish list" requests – more officially known as unfunded priorities lists, or UPLs – for the fiscal year (FY) 2023 budget year.
UPLs have long been part of the budget process at DoD, but in recent years Congress has started demanding these lists from the service branches and combatant commands each year. They give lawmakers an easy roadmap to increase the defense budget beyond what DoD has even requested for a given year.
As of early April, five service branches and four combatant commands had combined to request $21.5 billion in new products or programs on their wish lists this year.
It's been a few weeks since then, and the non-partisan Taxpayers for Common Sense (TCS) continues to obtain new UPLs. (You can see their full and updated list here.) We now have data from five service branches, nine combatant commands, the Missile Defense Agency (MDA), and the National Nuclear Security Administration (NNSA). These requests add up to nearly $24.3 billion in UPLs, according to NTU's calculations, with the Army, Air Force, Navy, and Marines still making the largest requests.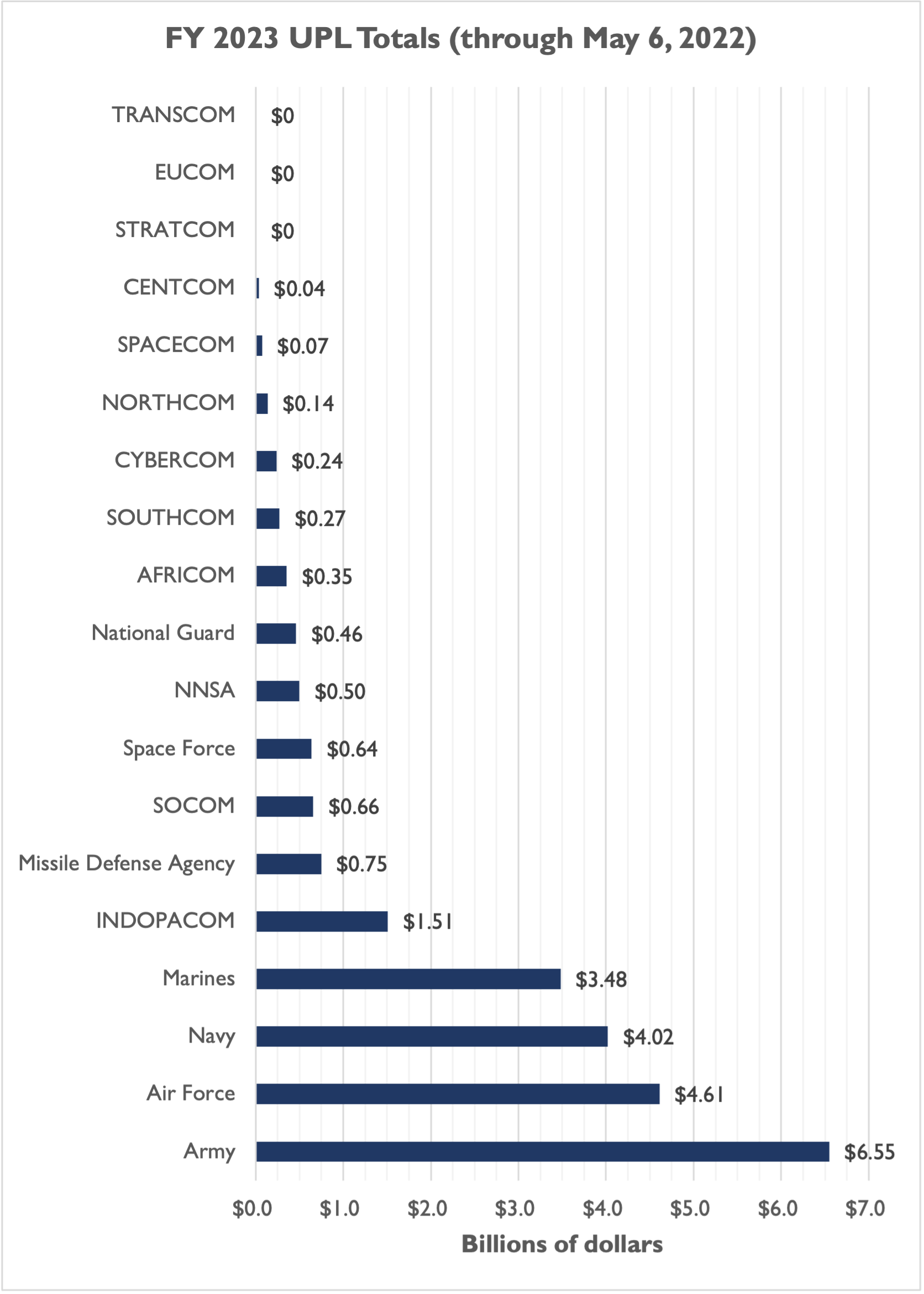 If lawmakers fulfill all of these wish list items – and indeed they may – the DoD budget would increase from the Biden administration's $773 billion request to nearly $800 billion.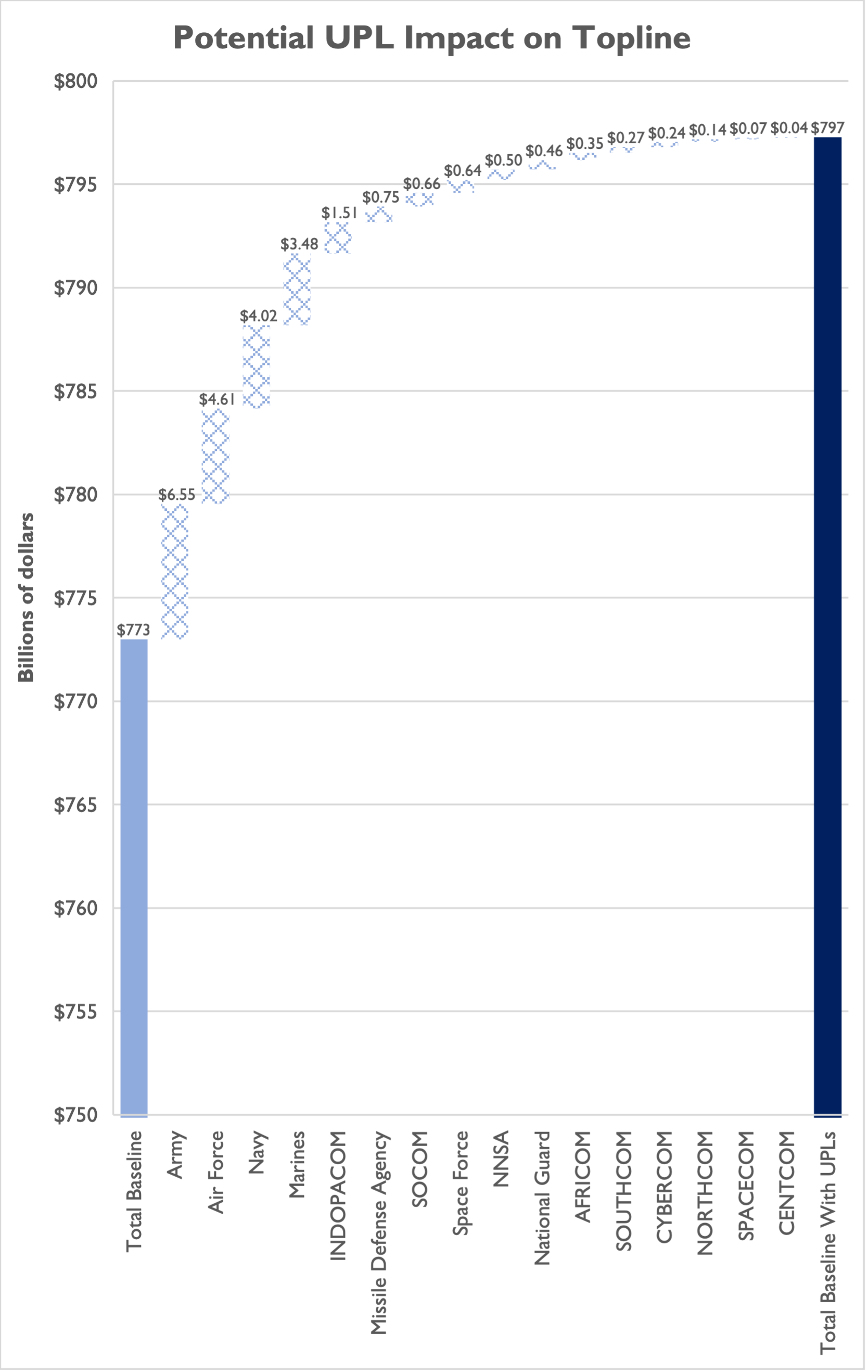 In the end, hawkish lawmakers and the service branches may win out in this process. The loser, assuming these budget increases are not offset with spending cuts elsewhere, will once again be the American taxpayer.