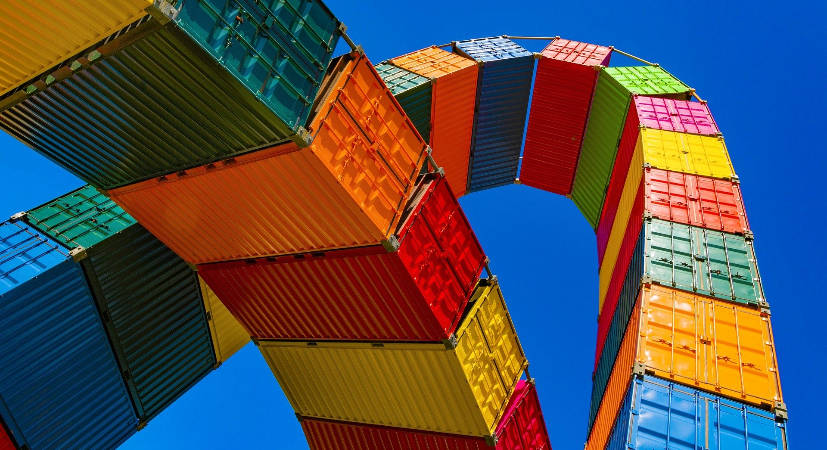 The Biden administration has the opportunity to act with a sense of urgency and cut through bureaucratic red tape to ease baby formula shortages. Instead, its foot-dragging is ensuring that safe, foreign-produced formula never reaches U.S. families.
One step the Biden administration could take to help families with infants is to immediately legalize the purchase of formula that has been approved by the European Union (EU). The magnitude of this change would dwarf anything the Biden administration has done so far to alleviate formula shortages.
For example, the administration has trumpeted bringing in shipments of 1.4 million pounds of infant formula via "Operation Fly Formula." That makes for good photo-ops, but it is a drop in the bucket compared to the benefits of legalizing imports. In 2020, the EU exported 3.6 million pounds of formula a day.
Figure 1: Operation Fly Formula Shipments vs. 2020 EU Formula Exports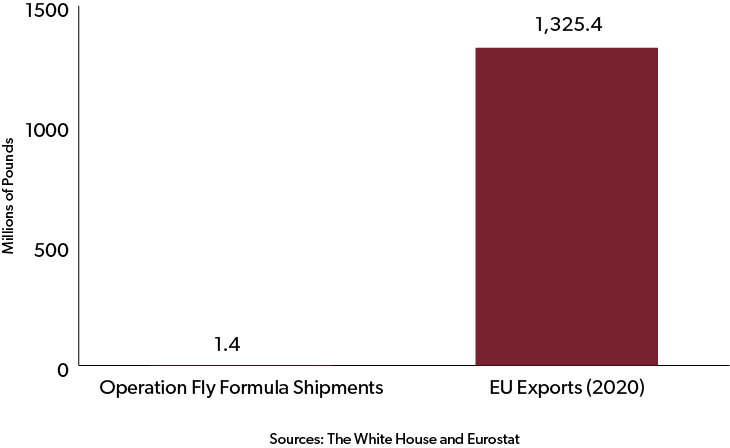 The FDA has said it is facilitating imports by "offering a streamlined import entry review process for certain products coming from foreign facilities with favorable inspection records."
Whatever that means.
Here's what the FDA should say instead: "American businesses and families may purchase EU-approved formula starting tomorrow."
More than half of infant formula is used by families participating in the Special Supplemental Nutrition Program for Women, Infants, and Children (WIC) program. According to Brian Dittmeier, senior director of public policy at the National WIC Association: "Now it's a full-time job to search for formula, but lower-income families are not going to have the time, especially if they're working multiple jobs.''
The Biden administration can and should allow all Americans, including WIC participants, to purchase safe, EU-approved infant formula starting tomorrow.