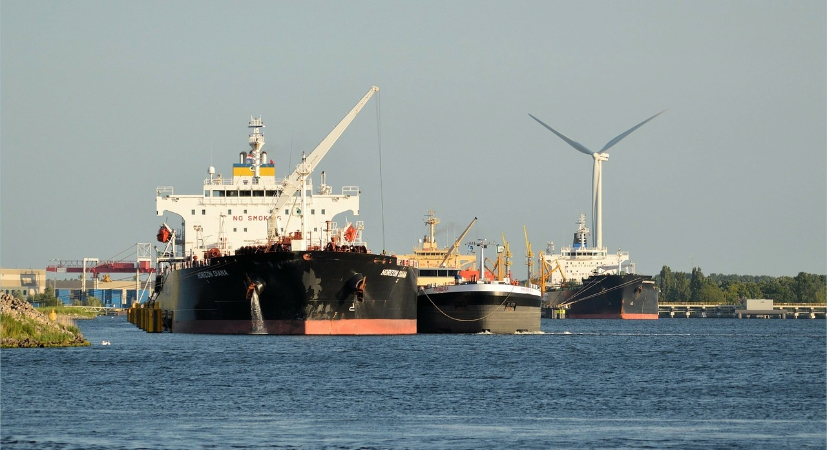 This week, a conference committee consisting of 81 U.S. Representatives and 26 U.S. Senators began meeting to draft a compromise between the House and Senate 'China competition' bills: S. 1260, the United States Innovation and Competitiveness Act (USICA), and H.R. 4521, the America COMPETES Act. This legislation, now called the Bipartisan Innovation Act, is aimed at improving the competitiveness of American manufacturers and strengthening supply chains vis-à-vis China. It would be ironic if conferees include a controversial protectionist trade provision that would directly counter these goals.
Specifically, conferees may consider including the Eliminating Global Market Distortions to Protect American Jobs Act, also known as the Level the Playing Field Act 2.0 (colloquially referred to as "Brown-Portman-Sewell-Johnson," for the main Senate and House sponsors).
This proposal would facilitate the ability of federal agencies to impose and maintain tariffs without first considering their potential impact on American farmers, workers, and manufacturers. It was included in the House's America COMPETES Act, which passed with only one Republican vote in favor, but not in the Senate USICA legislation, which passed by a vote of 68-32, with 19 Republican Senators voting yes.
While NTU has concerns with both competitiveness bills, we have grave concerns with the House's trade title, which contains numerous harmful provisions, including the Eliminating Global Market Distortions to Protect American Jobs Act.
This proposal would make sweeping changes to Antidumping and Countervailing Duties (AD/CVD) processes at the Department of Commerce, creating a new "fast-track" mechanism for investigations of alleged unfair trade practices, reducing investigation timelines, and including evidence from past cases regardless of whether a U.S. importer was ever involved in these cases. The end result would be to spur the imposition of higher tariffs on U.S. imports in order to benefit a handful of aggrieved domestic companies, at the expense of broad swaths of the U.S. economy.
Given the stakes, it is especially troubling that the Eliminating Global Market Distortions to Protect American Jobs Act has not received a single hearing in a congressional committee, let alone a standalone vote. Like many other provisions in America COMPETES, the proposed changes to trade laws have not been subjected to a thorough review process that would allow all members to share their perspectives, including those represented by rural areas that would be disproportionately harmed by higher tariffs, including on agricultural products and solar/wind energy components.
For these reasons, 13 organizations representing millions of taxpayers urged the removal of this provision from competitiveness legislation earlier this year, writing in part: "The proposed changes to U.S. antidumping and countervailing duty laws in the America COMPETES Act would … reverberate throughout the economy, encouraging higher prices even as the country is faced with the highest inflation rates since the 1980s."
Associations representing apparel, retail, clean power, auto manufacturing, technology, and utility industries oppose these trade law changes. Supporters of the provision include domestic steel companies seeking protection from foreign competitors, as well as labor unions.
To understand how this provision would weaken supply chains and harm the U.S. economy, consider two industries affected by current trade laws: agriculture and clean energy.
Tariffs on fertilizer have been costly. According to the American Farm Bureau Federation's chief economist: "Phosphate fertilizer prices have increased more than 90 percent since the U.S. Department of Commerce announced its decision to impose countervailing duties (CVDs) of 20 percent on imports of phosphate fertilizers from Morocco, according to USDA. Clearly, this was a poor decision, given that the U.S. doesn't have enough supply to meet demand without reliable foreign partners." More than 80 legislators wrote the U.S. International Trade Commission seeking tariff relief for farmers.
Similarly, at the behest of a single California-based solar company, the Commerce Department is currently investigating whether to impose additional tariffs on imports of solar goods. According to the president and CEO of the Solar Energy Industries Association: "The investigation alone is wiping out a decade of solar job growth. It's stunning." A survey of the solar industry found that the mere threat of higher tariffs from solar imports from Cambodia, Malaysia, Thailand, and Vietnam is causing widespread layoffs, higher prices, and overall uncertainty.
A bipartisan letter from 22 Senators asked the Biden administration to consider how tariffs would affect American businesses, workers, and ratepayers. Commerce Secretary Gina Raimondo replied: "There's a process, a law. I have to implement the law."
She is correct. Current law is already biased against the interests of farmers, the solar industry, and every other American affected by price hikes and supply chain disruptions caused by tariffs. The Eliminating Global Market Distortions to Protect American Jobs Act would make things even worse, changing the rules of the game to benefit politically favored industries, no matter the cost to consumers and businesses that are harmed by higher tariffs. Conferees working on the Bipartisan Innovation Act should reject this controversial language and instead pass a trade bill that will benefit all Americans.