Two years ago, on March 23, 2018, President Trump implemented the first major volley of what would become a multi-billion dollar trade war with Canada, France, Germany, Mexico, China, and more when he implemented steel and aluminum tariffs unders the authority of Section 232 of the Trade Expansion Act.
According to the National Taxpayers Union Foundation, these tariffs have cost American businesses and consumers more than $56 billion over the last two years and, if maintained, would cost hundreds of billions more over the next ten years.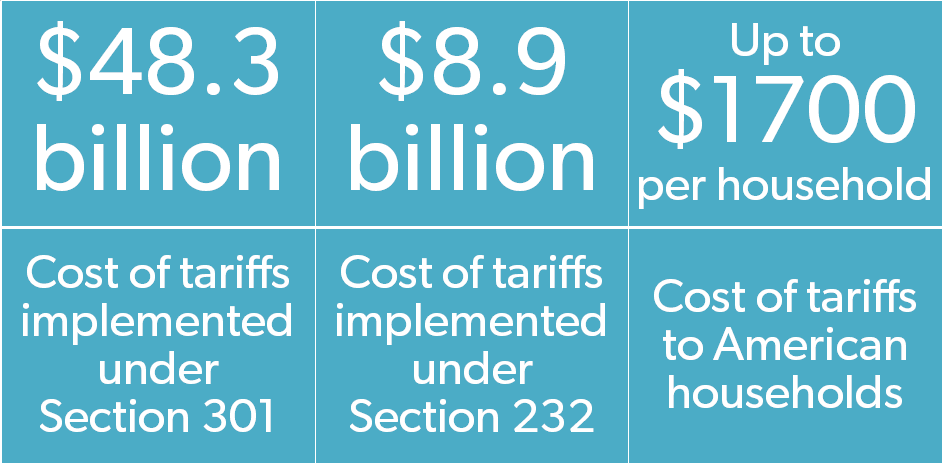 Tariffs are taxes. These taxes fall on Americans, not foreign businesses or governments. Increased prices for goods are borne by taxpayers, consumers and businesses here in the United States.
The impact of the trade war is made plain in a forthcoming paper from Bryan Riley, the director of the National Taxpayers Union's Free Trade Initiative: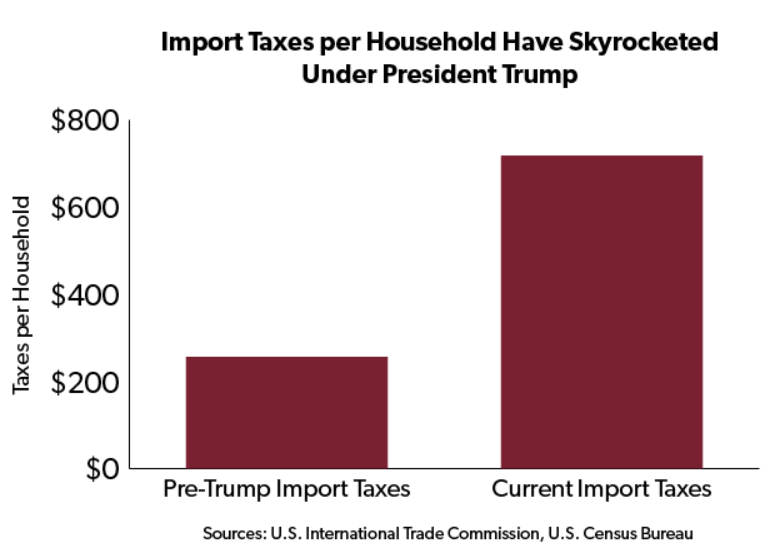 The National Taxpayers Union has been at the forefront of analyzing the cost that these tariffs have taken on Americans. In 2018, we led a coalition of more than 1,100 professional economists, including fifteen Nobel laureates, in a letter to the White House advising against the implementation of tariffs and other forms of protectionism:
Today, Americans face a host of new protectionist activity, including threats to withdraw from trade agreements, misguided calls for new tariffs in response to trade imbalances, and the imposition of tariffs on washing machines, solar components, and even steel and aluminum used by U.S. manufacturers.

Congress did not take economists' advice in 1930, and Americans across the country paid the price. The undersigned economists and teachers of economics strongly urge you not to repeat that mistake.
These tariffs have caused real pain. Two years later, Americans everywhere are still feeling the economic crunch that these trade taxes are levying - not on foreign interests, but on businesses right here in the United States.