A $922 Billion Alternative to the Fiscal Cliff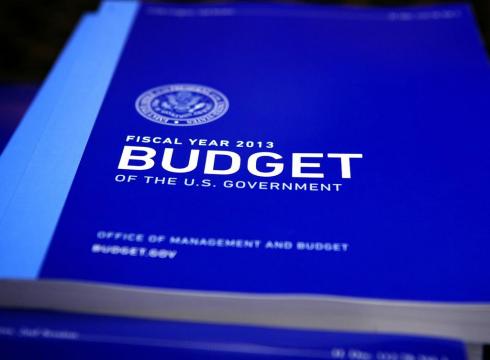 Using preliminary data compiled through the BillTally project, the National Taxpayers Union Foundation found that over $900 billion in annual savings could be achieved by enacting legislation already introduced in the 112th Congress. The data and a list of identified savings legislation was released in last week's Taxpayer's Tab.
Most Expensive Bill of the Week
The Bill: H.R. 709/S. 3583, Community Parks Revitalization Act
Annualized Cost: $445 million ($2.225 billion over five years)
The Community Parks Revitalization Act would establish four related grant programs to fund urban recreation facilities and to support or establish at-risk youth programs. In order for local governments to receive funds under the Act, they would be required to match the grant amounts with local tax dollars.
Operated under the Department of Housing and Urban Development, the programs include:
Rehabilitation Grants: Rebuild and expand new and existing areas through landscaping, infrastructure, and safety projects.
Innovation Grants: Augment current spending for local parks to help cover operating costs as well as address problems associated with managing open spaces.
Youth Grants: Supplement or establish recreation programs that engage at-risk youth, particularly in areas with a high incidence of violent or youth-related crimes.
Recovery Grants: Support local programs that coordinate citizens and communities to strategize how to rehabilitate their recreation spaces.
House sponsor Congressman Albio Sires (D-NJ) said that H.R. 709 would "create jobs, fight obesity, reduce crime, and strengthen neighborhoods by investing in urban parks and community centers." Senator Kay Hagan (D-NC), who sponsored S. 3583, said "investment in parks and recreation attracts business, promotes conservation in a non-regulatory fashion and enhances quality of life… ."
According to the text of H.R. 709, the four grant programs would be authorized to spend up to $445 million for each of the next ten years. Up to 75 percent of the total -- approximately $334 million -- would be reserved for the youth programs.
To learn more or discuss this bill visit WashingtonWatch.com.
Least Expensive Bill of the Week
The Bill: S. 2196, Congressional Health Care for Seniors Act of 2012
Annualized Savings: $48.98 billion ($244.9 billion over five years)
Even as federal legislators continue to negotiate solutions to avoid or cushion the blow of the $600 billion "fiscal cliff" tax hike, which is set to hit in 2013, taxpayers will still face a projected $86.8 trillion long-term budget short fall for unfunded entitlement and debt obligations. The source of half of this unfunded liability, or $42.8 trillion, is the Medicare program, which provides senior citizens and disabled citizens with government-subsidized health care. According to some experts, the program is not beyond reform to ensure its financial solvency; however, those reforms must be made now to address the long-term rising costs.
One solution has been proposed in the form of the Congressional Health Care for Seniors Act. Introduced by Senator Rand Paul (R-KY), the bill would enroll Medicare beneficiaries into the Federal Employees Health Benefits Plan (FEHBP), which is the current program for Members of Congress and other federal employees. FEHBP is a collection of 250 health plans that offers care at competitive prices.
S. 2196 would require everyone within the system to pay a premium for their individual insurance policy. To keep premium costs low, a new high-risk pool would be established to accept high-cost individuals, who would be eligible to purchase policies at subsidized prices. The goal of the high-risk pool is to insulate the rest of the system from cost increases.
Low-income individuals and families would also be eligible for FEHBP plans and their premiums would be eligible to be covered through the Medicaid system. However, the Medicaid program would not be changed from how it currently operates. In addition, providers in the FEHBP system are prohibited from denying patients based on preexisting conditions.
According to Senator Paul's office, S. 2196 would reduce federal spending by $244.9 billion in the first five-year period. Savings projected beyond that time would fall outside of the BillTally budgetary window. To achieve further savings, the bill calls for a 3 month per year increase in the retirement age from 65 to 70. Premiums for high-income individuals would also be increased.
To learn more or discuss this bill visit WashingtonWatch.com.
Most Friended
The Bill: H.R. 1206/S. 2288, Access to Professional Health Insurance Advisors Act of 2011
Annualized Cost: $47 million ($236 million over five years)
Number of Cosponsors: 221 Congressmen and 10 Senators
The Affordable Care Act (ACA) law requires that health insurers spend a minimum amount of consumers' premiums on health care or provide rebates to their customers. Under the law, health insurance companies must submit annual data to the Department of Health and Human Services reporting their so-called Medical Loss Ratio (MLR): the percentage of premiums used to pay its customers' medical claims and activities that improve the quality of care. The ACA sets the minimum required MLR at 80% for the individual and small group markets and at 85% for the large group market.
The remaining 15-20 percent of premium receipts is permitted to be used for operating expenses and shareholder payouts. This includes fees, commissions, and rebates paid to licensed independent insurance agents, who would likely be compensated less. Introduced by Congressman Mike Rogers (R-MI) and Senator Mary Landrieu (D-LA), the Access to Professional Health Insurance Advisors Act would exclude expenses related to those agents from the MLR calculation.
According to the Congressional Budget Office (CBO), enacting the Access to Professional Health Insurance Advisors Act would lead to higher premiums and would increase federal subsidies provided through the ACA's health insurance exchanges by $236 million over five years. CBO argues that waiving the independent agent compensation from the 20 percent of insurers' operating budgets would allow those companies to spend more on administrative expenses instead of dedicating additional funds to medical care. As insurers would be allowed to proportionally increase their administrative costs, the change would lead to higher premiums. Those higher premiums would increase subsidies provided to subscribers of the state health exchanges. Subsidies are available in the form of refundable tax credits, meaning that an individual can get more money back than they originally paid in tax.
Cosponsors include 25 House Democrats and 196 Republicans. In the Senate, two Democrat and eight Republican Senators currently support S. 2288.
To learn more or discuss this bill visit WashingtonWatch.com.
Support NTUF
The National Taxpayers Union Foundation is able to produce timely reports and analysis for policymakers and taxpayers with the help and support of foundations, small businesses, and Americans -- like you -- who wish to stay informed of their government's spending.
With donations from Tab subscribers and members, NTUF will be able to continue to inform taxpayers about entitlement reform, the federal budget, and proposed legislation.
Please consider making a tax-deductable contribution to NTUF.