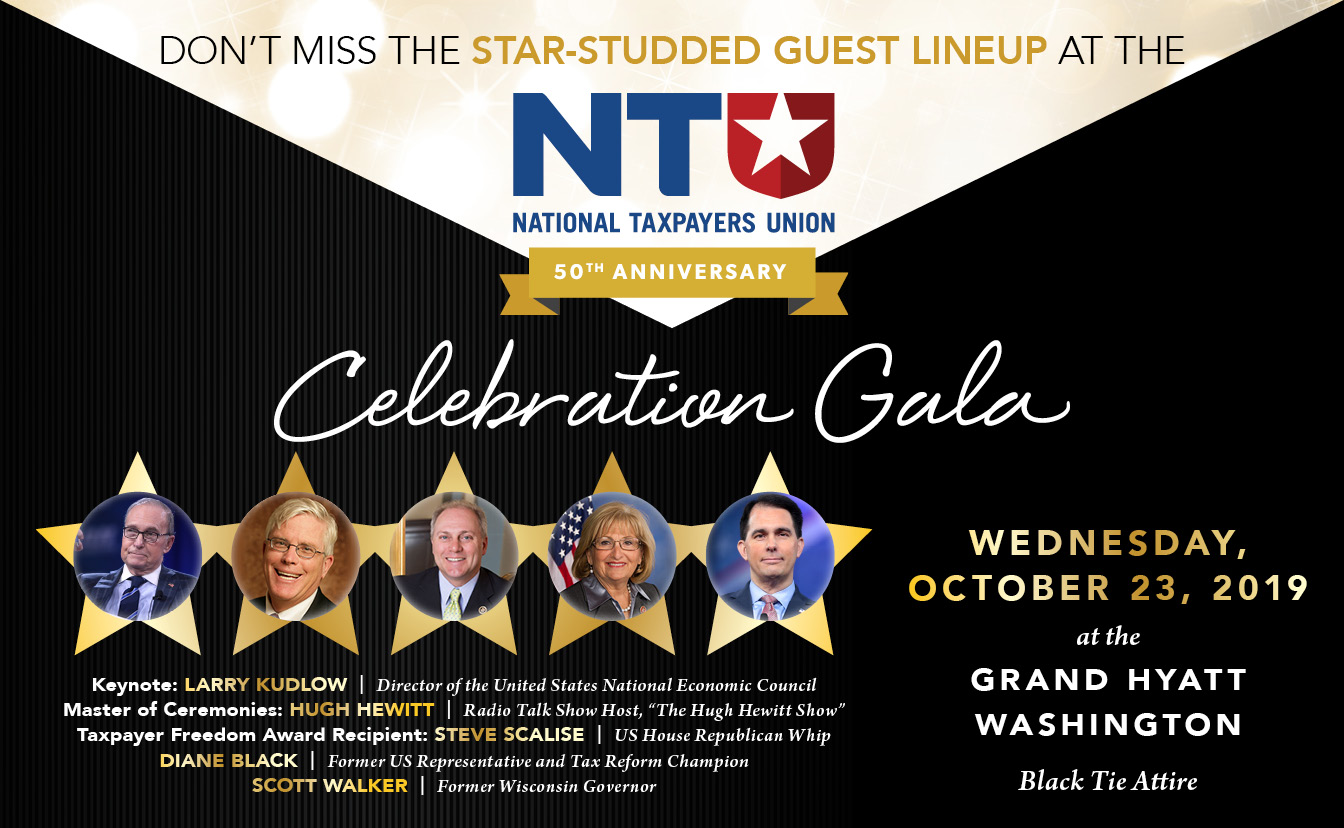 Since our founding in 1969, National Taxpayers Union (NTU) has proudly served as the "Voice of America's Taxpayers." Our guiding mission over the past fifty years: to achieve favorable policy outcomes using the most effective pro-taxpayer lobbying team on Capitol Hill and in the states.
In that time NTU has been at the table, working as the "Taxpayers' Lobbyist" for every major tax policy milestone out of Washington, DC. We were an influential force behind the Reagan tax reforms of 1981 and 1986 and the passage of the Tax Cuts and Jobs Act just last year. And along the way, NTU led the charge on countless tax and spending cut initiatives in all 50 states.
With these achievements in mind, NTU will celebrate our historic 50 years with a Golden Anniversary Dinner. We will celebrate the victories that NTU and the taxpayer movement have achieved over the last fifty years and toast to many victories that lay before us in the next fifty years.

For more information on sponsoring NTU's 50th Anniversary Celebration Gala, please contact Annie Casteel at events@ntu.org or (512) 476-4403