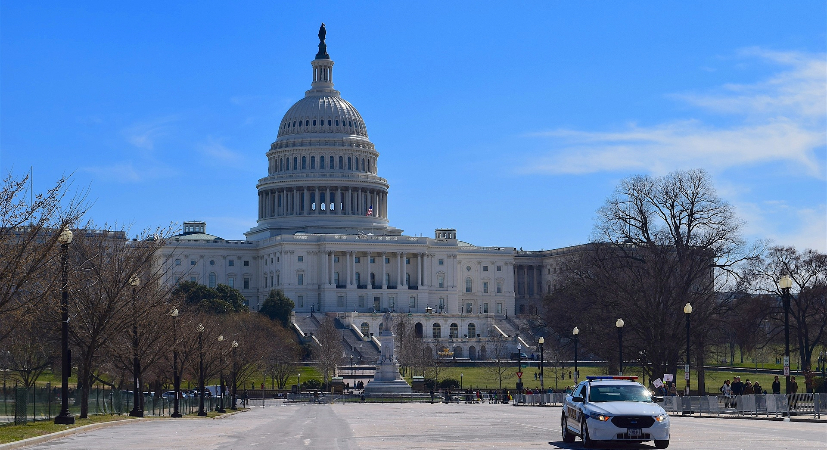 The Government Accountability Office (GAO) has been producing a series of reports this year detailing the high-priority recommendations it has made for government agencies, but there's one issue they haven't mentioned that deserves greater scrutiny: taxpayer funding of pensions for Members of Congress convicted of felonies.
GAO reviews the performance and effectiveness of federal programs and makes recommendations on ways they should improve their operation and management, and to save taxpayers money. Last year, GAO's efforts saved taxpayers nearly $78 billion. GAO also maintains a Fraudnet web page where citizens can report waste, fraud, and abuse in programs.
This July, GAO's open-priority series featured the Office of Personnel Management (OPM). Since OPM serves as the central human resources department for the executive branch, many of the recommendations focused on improvements to the workforce and management. For example, GAO suggests that OPM should improve payroll data and modernize its classification system of federal positions, known as the General Schedule. GAO also urges OPM to continue to streamline and improve hiring authorities to provide agencies with greater flexibility.
There is an area that GAO did not include that would save taxpayers a relatively small amount of money but would be symbolically important. In addition to setting personnel policy and managing the government's payroll, OPM is also responsible for administering federal retirement programs. Part of this process is to ensure that applicants are eligible to collect a pension based on the number of years worked and other factors. For example, a federal worker convicted of treason would not be eligible.
There are additional pension forfeiture provisions for former Members of Congress who are convicted of corruption under the Honest Leadership and Open Government Act (HLOGA) of 2007 and the STOCK Act of 2012. Unfortunately, OPM is not adequately enforcing these laws.
Former Representative Chaka Fattah (D-PA) was convicted and sentenced to ten years in 2016. Despite this, he initially remained eligible for his pension because of a loophole through which the payments continue until all appeals run out.
The No CORRUPTION Act of 2021 (S. 693, introduced by Sens. Jacky Rosen (D-NV) and Rick Scott (R-FL) and H.R. 3327, introduced by Rep. Ralph Norman (R-SC)) would close this loophole so that members would be cut off from their pension upon conviction and would get the amount they were owed if their appeals were successful in overturning all the convictions.
Fattah's appeal was largely shot down in 2019 and he continues to serve out his sentence, yet he still remains eligible for his pension. We know this because Open the Books founder and Forbes columnist Adam Andrzejewski asked OPM whether anyone in the federal pension system has had their pension forfeited and the agency spokesperson replied nobody has.
OPM told NTUF via email that it is not able to comment on the status of any individual in the pension system but said that it needed to hear from the Department of Justice regarding the status of Fattah's conviction, which makes no sense since the convictions are a matter of public record.
Back in 2007, Congress enacted HLOGA in order to once and for all stop pension payouts to members of Congress who were in jail for corruption. But OPM is not faithfully executing the law and is not providing transparency regarding its processes for determining eligibility.
This gap in enforcement leaves taxpayers on the hook for Fattah's estimated annual pension of $55,000 and potentially more to the extent that other members of Congress are convicted and slip through the cracks. Perhaps this should be reported to Fraudnet.