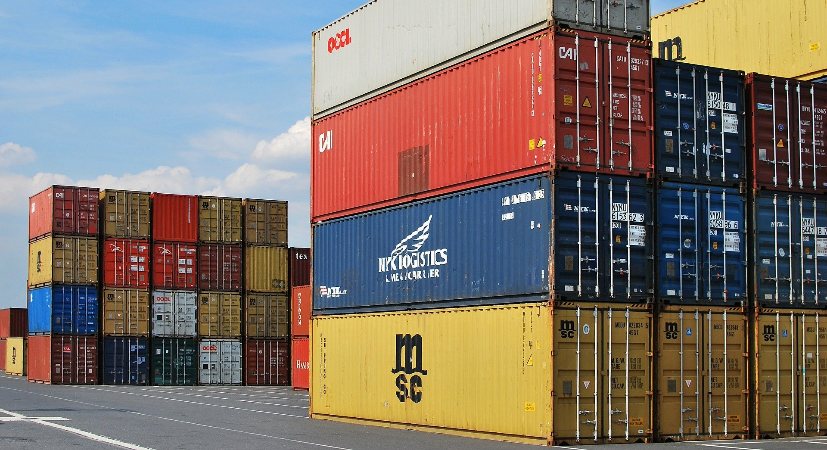 In 2018, more than 1,100 economists, including 15 Nobel laureates, signed a letter to then-President Trump suggesting he heed the lessons of mistaken trade wars of the past and not to embark on a campaign of economically harmful tariffs and trade barriers.
President Trump unfortunately repeated the mistakes of the past. But President Biden has a golden opportunity to do better than his predecessor. Consider economists' specific warnings:
We are convinced that increased protective duties would be a mistake. They would operate, in general, to increase the prices which domestic consumers would have to pay. A higher level of protection would raise the cost of living and injure the great majority of our citizens.
A growing volume of research documents the harm inflicted by Trump's tariffs. According to a study from the National Bureau of Economic Research (NBER), "we find that the full incidence of the tariff falls on domestic consumers, with a reduction in U.S. real income of $1.4 billion per month." A Federal Reserve Bank of New York report concludes: "the U.S.-China trade war lowered the market capitalization of U.S. listed firms by $1.7 trillion."
Few people could hope to gain from such a change. Construction, transportation and public utility workers, professional people and those employed in banks, hotels, newspaper offices, in the wholesale and retail trades, and scores of other occupations would clearly lose, since they produce no products which could be protected by tariff barriers.
The Trump administration downplayed the impact of tariffs on the ordinary Americans who paid the price. According to Trump Commerce Secretary Wilbur Ross, steel and aluminum tariffs were "no big deal" because they only had a minimal impact on the price of a can of a single can of Coca-Cola or Campbell's soup. Never mind that Americans go through billions of cans every year. U.S. Trade Representative Robert Lighthizer took an even harder stance: "I'm not in favor of reducing tariffs on the things we need. I would be far more in favor of increasing tariffs on the things we need." Trump's tariffs weakened wholesalers and retailers just before the COVID pandemic hit. A record number of retail stores closed in the first half of 2020, largely due to the pandemic but with an assist from the trade war.
The vast majority of farmers, also, would lose through increased duties, and in a double fashion. First, as consumers they would have to pay still higher prices for the products, made of textiles, chemicals, iron, and steel, which they buy. Second, as producers, their ability to sell their products would be further restricted.
The trade war left American farmers increasingly reliant on the government. Exports of food, feeds, and beverages fell and federal payments increased. Government payments accounted for 15 percent of net farm income in 2017. In 2020, federal payments accounted for a whopping 38 percent of net farm income. Farmers were doubly penalized by steel and aluminum tariffs that boosted the cost of equipment ranging from tractors to grain bins.
Our export trade, in general, would suffer. Countries cannot permanently buy from us unless they are permitted to sell to us, and the more we restrict the importation of goods from them by means of ever higher tariffs the more we reduce the possibility of our exporting to them. Such action would inevitably provoke other countries to pay us back in kind by levying retaliatory duties against our goods.
When journalist Maria Baritoromo asked Peter Navarro, Director of the White House Office of Trade and Manufacturing Policy, whether other countries would retaliate against U.S. tariffs, he infamously replied: "I don't believe that any country in the world is going to retaliate." Instead, other countries retaliated by imposing tariffs of up to 70 percent on more than $100 billion in made-in-the USA exports.
Finally, we would urge our Government to consider the bitterness which a policy of higher tariffs would inevitably inject into our international relations. A tariff war does not furnish good soil for the growth of world peace.
The COVID pandemic illustrates how friendly trade relations can benefit the United States. At the start of the pandemic, many countries attempted to erect new barriers to trade in order to provide for their respective medical needs. Here in the United States, President Trump issued an executive order designed to ensure that essential medicines and inputs are "Made in the United States." His U.S. Trade Representative added that "the things we need to fight the pandemic should be made in America."
Fortunately for the United States, President Trump's "made in the USA" executive order had a big loophole, or else the vaccine rollout would have been much slower. Pfizer's COVID vaccine might not be readily available because the company partnered with German-based BioNTech. The first batch of COVID vaccine available to Americans was imported from Belgium. The initial doses of Johnson and Johnson's vaccine were imported from the Netherlands, where the vaccine was developed. The vaccine from Moderna also would be off-limits under a strict Buy American policy, since the main ingredient in its vaccine is largely being produced in Switzerland by yet another foreign company, Lonza.
It is too soon to tell whether the Biden administration will repeat the Trump administration's trade policy mistakes, or whether it will follow the economic consensus. Tariffs on billions of dollars worth of trade have been dropped thanks to a temporary truce that in a long-running U.S.-European Union dispute over aircraft subsidies. But the Biden administration's Justice Department has backed Trump-era tariffs on solar goods, and other costly Trump tariffs on aluminum, steel, and imports from China remain in place.
Some of the early statements from Biden administration officials on trade policy are concerning. Treasury Secretary Janet Yellen has said: "The trend toward globalization has resulted in losses for workers." But nearly all economists agree that the overall impact of trade for Americans is positive.
During U.S. Trade Representative Katherine Tai's confirmation hearing, Sen. Pat Toomey (R-PA) asked: "if we have a trade agreement with a modern, developed economy . . . in your ideal world, would the goal of that trade agreement be to end up with a mutual and reciprocal zero-tariff, zero-quota, zero-obstacle-to-trade arrangement?" Her unfortunate reply: "I'm not sure."
Economic history shows that Americans can be sure about the benefits of trade. Congress rejected economists and enacted the disastrous Smoot-Hawley Tariff Act in 1930, but the United States then led decades of mutually beneficial tariff cuts that helped generate unprecedented prosperity for Americans, starting with FDR and continuing through Barack Obama. Similar leadership is called for now. President-elect Biden should reverse the Trump administration's costly trade mistakes.