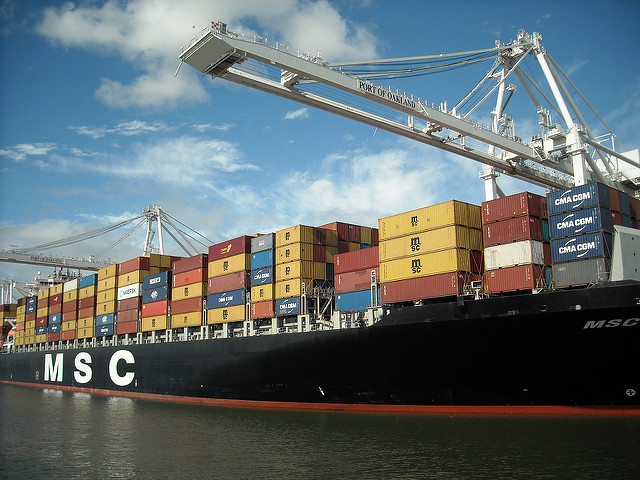 In testimony to Congress today, U.S. Trade Representative Robert Lighthizer said the Trump administration is exploring the option of imposing new taxes on low-cost imports: "The administration will also look for ways to strengthen our existing trade policies to better protect American producers and consumers. One option is to tighten de minimis thresholds for American imports, including those subject to Section 301 tariffs." His statement refers to the current U.S. exemption from tariffs for imports valued at $800 or less.
Amb. Lighthizer's assertion that stricter de minimis levels would be good for American producers and consumers directly contradicts the view of Congress: "Higher thresholds for the value of articles that may be entered informally and free of duty provide significant economic benefits to businesses and consumers in the United States and the economy of the United States through cost savings and reductions in trade transaction costs." This statement is taken from the Trade Facilitation and Trade Enforcement Act of 2015, which raised the de minimis threshold and was approved overwhelmingly by a vote of 256 to 158 in the House of Representatives and 75 to 20 in the Senate.
Unfortunately, in his testimony Amb. Lighthizer also repeated the Trump administration's misrepresentation of who pays tariffs: "The disproportionately high volume of these shipments indicates China and others are likely exploiting the high U.S. de minimis threshold to avoid paying duties."
In fact, under U.S. law, duties are paid by the importer, not by China or others: "The liability for duties, both regular and additional, attaching on importation, constitutes a personal debt due from the importer to the United States."
Amb. Lighthizer pointed out that China and the European Union de minimis levels are lower than in the United States. So what? An America-first trade policy should be based on what is best for Americans, not on copy-and-pasting bad policies from China and Latvia into U.S. trade law in order to increase taxes.
The option of reducing de minimis thresholds for imports should be taken off the table.