TAX
REFORM
RESOURCE
CENTER
Home / Tax Reform Resource Center
TAX
REFORM
RESOURCE
CENTER
VIDEO: NTU President Pete Sepp Talks Tax Reform
Oct. 19, 2017 - NTU President Pete Sepp talks about items that are essential to be included in tax reform.
Tax Reform at Last, NTU Celebrates
National Taxpayers Union (NTU) today applauded leaders and Members of the United States House of Representatives for fulfilling their promise of delivering much-needed tax relief to Americans by passing the Tax Cuts and Jobs Act.
NTU's Mattie Duppler Discusses Final Tax Reform Push
Setting the record straight on tax reform
As tax reform legislation moves closer to a final vote, one would expect taxpayers to be looking forward to being allowed to keep more of their own money. Instead, polls are showing that Americans are actually more opposed to a bill that will cut their taxes than previous tax hikes.
Tax Cuts and Jobs Act will simplify the code
While much attention is paid to the burdens of paying taxes, often overlooked is the burden of filing taxes. In total, taxpayers spend nearly 7 billion hours just to comply with the current tax code, an amount of time worth $263 billion. Because making sense of forms and tax regulations is borderline impossible for most, nearly 90% of taxpayers use a paid service to complete their taxes.
Thankfully, relief is on the way.
Letter to the editor: Column on Collins' vote for tax plan missed the mark
Congressional Republicans are poised to release their long-anticipated tax overhaul bill Thursday, after delaying it a day to address lingering disagreements.
The GOP's primary aim is to cut rates and simplify the tax code. The party suggested the outlines of the bill with a policy framework released on September 27, after nearly a year of hearings and internal discussions of early policy drafts.
Anti-Tax Activists Demand 20% Corporate Rate: Tax Debate Update
A quintet of conservative activists held a conference call Monday to demand that congressional Republicans negotiating a final tax package hold the line on a 20 percent corporate tax rate, and reject proposals to set it at 22 percent. Continue...
Tax Expert Touts 20% Corporate Tax Rate, Says Even 1% Higher Will Make U.S. Less Competitive
Pete Sepp, president of the National Taxpayers Union, is arguing for a 20 percent corporate tax rate, saying that going any higher, even by one or two percent, will make the United States less competitive.
The National Taxpayers Union along with Americans For Prosperity, Americans for Tax Reform, Club for Growth, and Freedom Partners, joined 26 organizations to urge Congress to keep the corporate tax rate at 20 percent.
Fiscal Hawks are endangering tax reform by letting Democrats rewrite history on deficits
Enacting tax reform is the most important thing Congress can do to grow the economy, yet new hesitations are being expressed by lawmakers who worry that the tax overhaul will increase the budget deficit. But why? The deficit is the difference between what the federal government spends and what it the government takes in. Put another way: It is the resulting measure of two meaningful metrics, both of which (conservatives typically argue) should be low.
OP-ED: Congress: Before You Jump Into Tax Reform, Pass a Budget and Show You Can Govern
This week, all eyes in Washington are focused on the Big Six and the release of their tax reform framework. But tax reform proponents cannot afford to let this highly-anticipated release distract Congress from first completing the essential task of passing a budget. The Big Six's outline should increase the resolve of congressional Republicans to pass a budget and unlock the reconciliation process, which is a critical part of the tax reform effort.  Continue...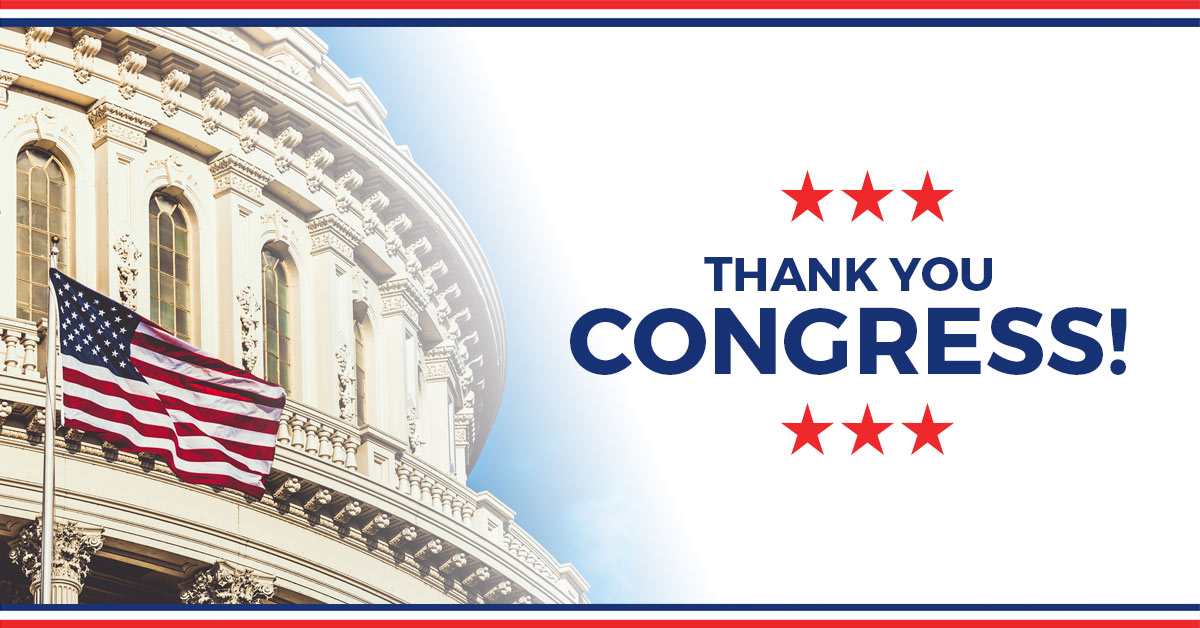 The tax reform package passed by the House and Senate will provide relief to millions of individuals, families, and businesses. Let's take a moment to thank congress for delivering strong tax reform before the end of the year.
Video
NTU Executive Vice President Brandon Arnold on FOX Business AM
NTU's Mattie Duppler Discusses Child Tax Credits
NTU Senior Policy Fellow Mattie Duppler Discusses Tax Bill
NTU Senior Policy Fellow Mattie Duppler on Reconciliation
NTU Executive Vice President Brandon Arnold Discusses House Tax Overhaul
SLIDESHOW: 30 Years of Tax Reform, 
A Historical Index
Open Letter to Congress:
Include Three Critical Pro-Growth Provisions in Comprehensive Tax Reform